Chemo Caps
I made some chemo caps for a dear friend who is battling breast cancer. They're all made from worsted weight acrylic, since she says she doesn't like wool.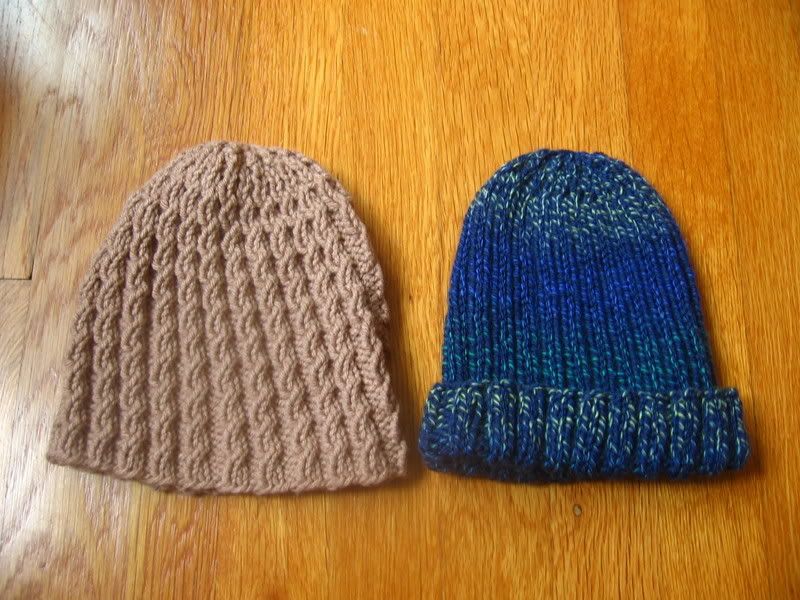 Knit caps from
this pattern
. I substituted baby cable rib for regular rib in the brown cap. I love the way it turned out!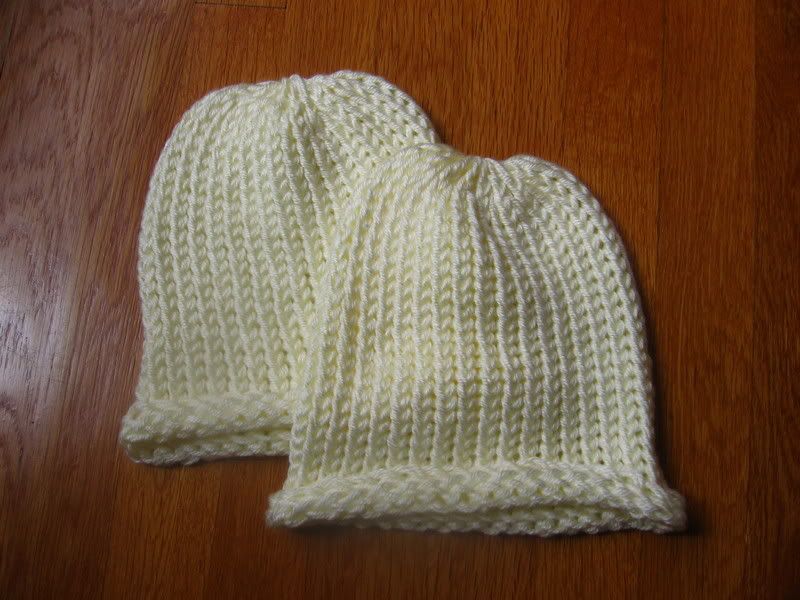 Loom knit caps using using the second largest
Knifty
Knitter loom. These aren't terribly stylish, but they're supposed to be especially comfortable for sleeping in for chemo patients with tender heads. I used Caron Simply Soft yarn. It's nice and silky.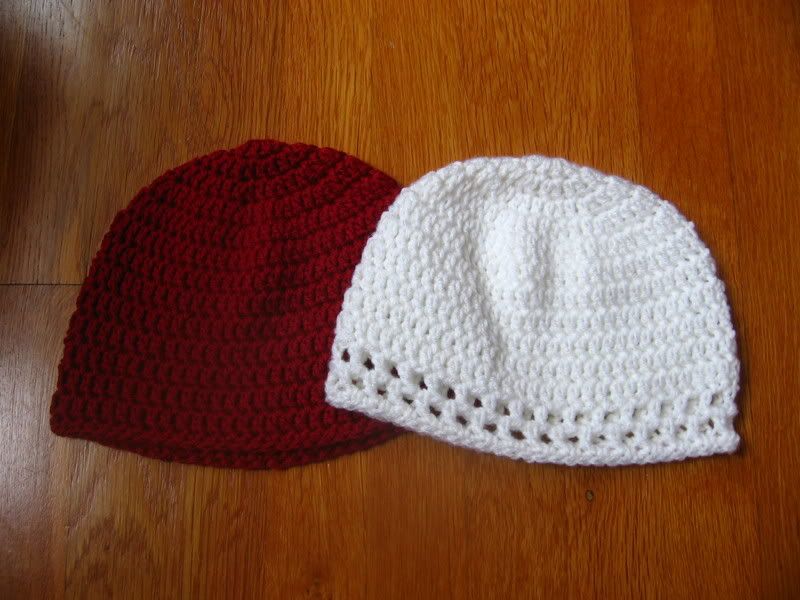 Crocheted caps from
this pattern
.
I hope she likes them!
Labels: hats