More Sewing for T--Birthday Outfit
That's right--a birthday outfit! I can't believe my baby boy is two!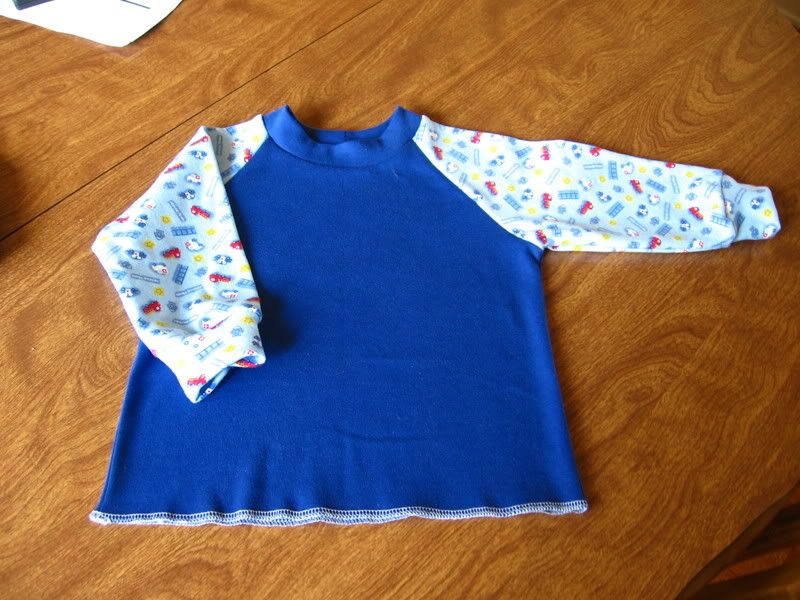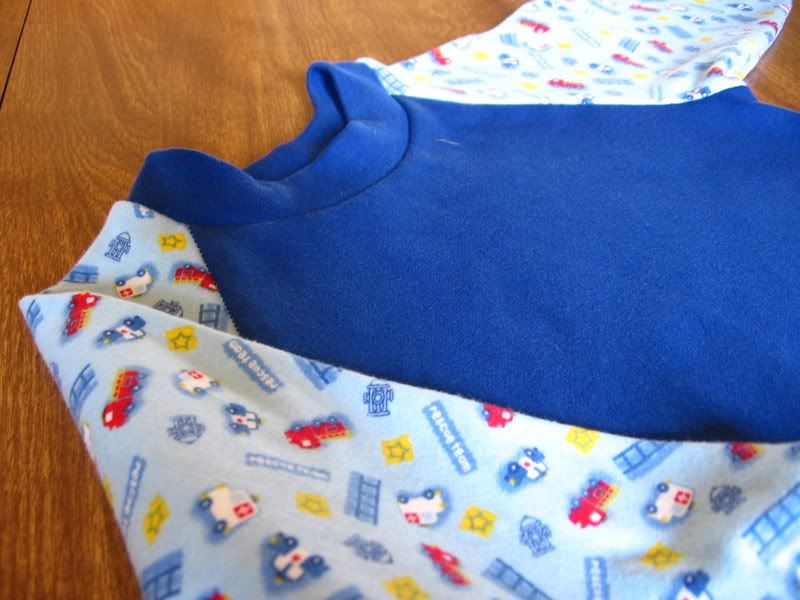 (Pardon the little stray thread on the front of the shirt--I just noticed it as I was posting.)
The shirt is from
Kwik Sew's Sewing for Toddlers
, and the pants are from Kwik Sew pattern no. 2858.
I still need to hem the bottom of the shirt (it's currently just serged with white thread ), but my regular sewing machine is out of commission, so I'll just have to wait until my new one arrives. (Oh yes, I'm getting a new sewing machine! I'm over the moon excited!)
I see lots more of these little t-shirts in our future--especially since knits come in 60" wide pieces.
Thanks for looking!