A Good Mail Day!
I got my Sockapalooza package in the mail today. Look what my pal made me!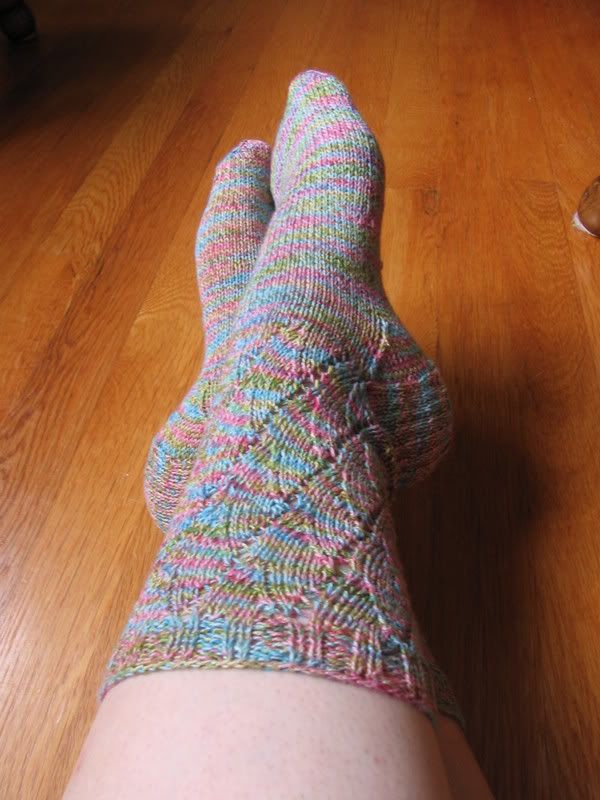 And a closeup of the lovely yarn: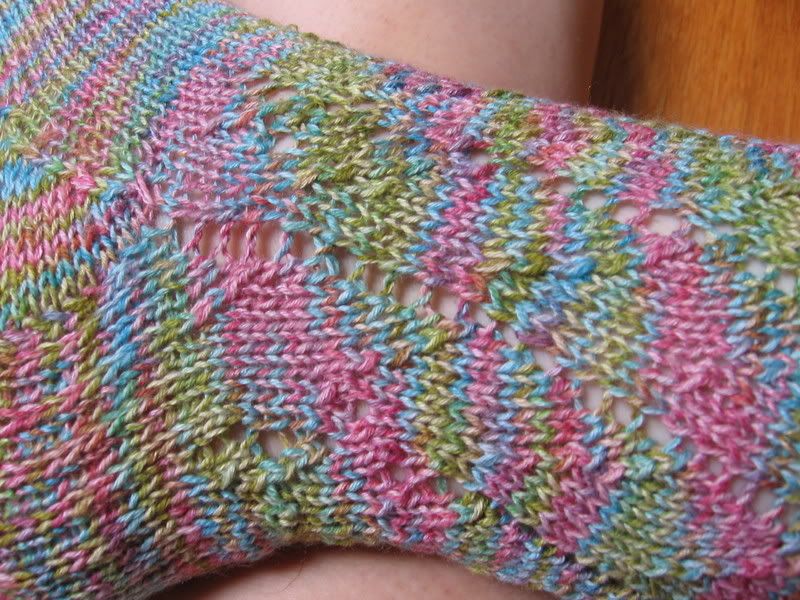 In addition to these wonderful socks, she sent some beaded stitch markers and some hand cream and foot care goodies. I'm a happy, happy girl. Thank you so much, Natalie. I love it all!
Labels: Sockapalooza